CANADIAN LINKS
Search
Carlo Corazzin
Bobby Johnstone
Rick Holden
PlayerShare
SAFE
For Sale
Chaddy End
Quizlets
Danielle
About the LSC
Latic Fanatic
Seniority List
'Clean Songs'
Where are they?
Trivia
Caricatures
City Fun
Travelling Fans
Chairman's Stable
Transfers
Chat Room
Message Board
Mail List
Playing Squad
Results/Reports
Statistics
WORLD LINKS
Official Site
Keep The Faith
Links
Latest Scores
League 1 Table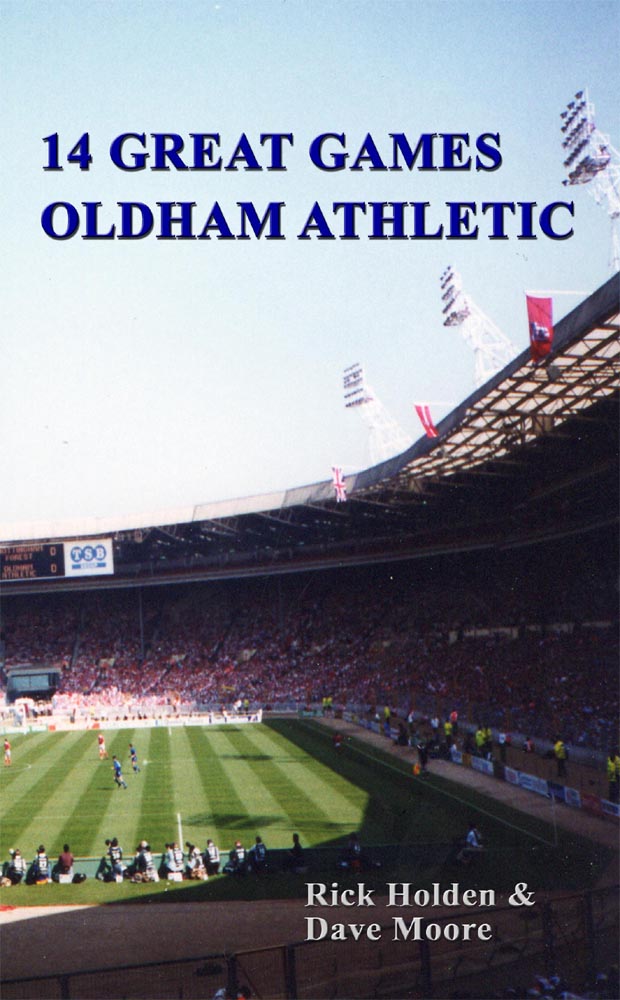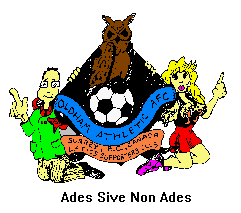 Still independent! Still serving worldwide Latics fans! The LSC was established in 1987 and the website began in 1996. The LSC website is the longest established 'unofficial' web site of Oldham Athletic AFC and is also the longest established message board (forum) of OAFC, official or not. Originally intended to keep Canadian fans abreast of all matters associated with the Latics, the LSC provides a news service and a platform for Athletic fans the world over to express their views on activities at Boundary Park. Learn more about Oldham as a town by visiting our Oldham Links or find out more about the City of Surrey, B.C. here.
Last updated on 23rd. July - Next meeting on 30th. Sep at the Guildford Station
Visit the Official Website
Sign up to help PlayerShare. Click this link

LATEST NEWS

The Latics have offered a contract to winger Liandro Martis, the former Feyenoord youth team player, who impressed and scored the Latics' only goal against Preston.
---
Peter Clarke has been selected as Athletic's captain for next season. The former Huddersfield and Southend man Clarke is 34 and the manager said, "Peter Clarke will lead the club. He is very experienced at this level and he is a natural leader. He demands performances from people and that is the type of person we want around here. We have younger boys at the club and we have a new squad. There is more than just him who will demand the quality and intensity that we desire. We are delighted with the signing. Peter swept the awards (at Bury) and you could see against Preston where he is in his game. He is an organiser and a leader who is aggressive and good on the ball as well. People don't give him credit for that. We are delighted with Peter."
---
Lee Croft has re-signed for the club, initially on a month-to-month basis. He put in a good performance against Huddersfield and the manager said, "He has a contract for a month at this moment in time. So far, he's bought into what we are trying to do and if he keeps up that work ethic, we know what quality he has got. We will see what happens. He is a very good footballer. It is his fitness and he has done well so far. We will review it again in a month."
---
Cameron Burgess is the latest signing of new manager Stephen Robinson. The huge centre-back (6ft 5in) has been at Fulham for the last five years and has completed a six-month loan deal. An Australia under-23 international, he was on loan at Cheltenham where he helped Gary Johnson's side to win the title. The manager said, "Cameron is a left-sided centre-back who gives us a lot more physique and experience. He is a very good player who gives us a big physical presence and a left-footer too, which is rare to have. He enhances what we have. Jamie Stott and George Edmundson were outstanding for me against Huddersfield, but you can't reply on young boys throughout the season. You have to have a squad and it's an area of the pitch we are looking at."
---
Three more players have joined the ranks at Boundary Park. Luke Woodland has signed an initial six-month contract with the club. Woodland, a central midfielder, enjoyed a loan spell at the end of the 2014/15 season when he made six appearances for the Latics. Well known to Latics fans, he is also a Philippines international. Jamie Reckord has also joined the playing staff by signing a one-year contract at Boundary Park. Reckord is a left back and worked his way through the youth ranks at Wolves. He has also been on loan with Scunthorpe United, Coventry City and Swindon Town and signed for Ross County in 2014 where he made 48 appearances. Another goalkeeper has signed a one-year deal. Former Crystal Palace goalkeeper Chris Kettings came through the youth ranks at Blackpool and joined Palace in 2014. He has been capped three times at Scotland under 21 level and spent most of last season on loan with Bromley in the National League.
---
Another former Motherwell player, striker Lee Erwin, has signed on a year-long loan at Boundary Park. He has signed from Leeds United where he spent last season, having joined them for a six-figure transfer fee, although he only played in 11 games.
---
Stephen Robinson has signed goalkeeper Connor Ripley on a year-long loan deal from Premier League side Middlesbrough where he made just two appearances. Ripley is 23 and he was on a season loan at the former boss's Motherwell side where he made 40 appearances.
---
Josh Law has become the first signing of new Latics' manager Stephen Robinson. Law, who plays full-back and midfield, is 26 years old and has signed a one-year contract. Robinson brought Law from his old club Motherwell and he has experience with Chesterfield and Alfreton Town, where he made over 250 appearances his seven years service. He played 74 games for the Scottish Premiership side.
---
Web design by Web Services GB
Contact Us:
©1996-2016 LSC, Canada