CANADIAN LINKS
Search
Carlo Corazzin
Bobby Johnstone
Rick Holden
PlayerShare
SAFE
For Sale
Chaddy End
Quizlets
Danielle
About the LSC
Latic Fanatic
Seniority List
'Clean Songs'
Where are they?
Trivia
Caricatures
City Fun
Travelling Fans
Chairman's Stable
Transfers
Chat Room
Message Board
Mail List
Playing Squad
Results/Reports
Statistics
WORLD LINKS
Official Site
Keep The Faith
Links
Latest Scores
League 1 Table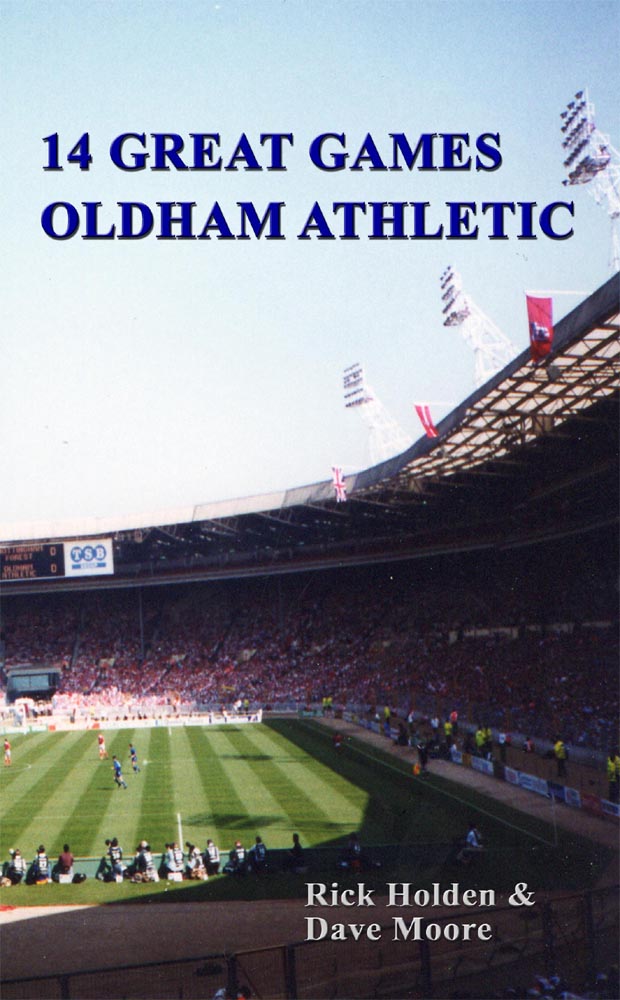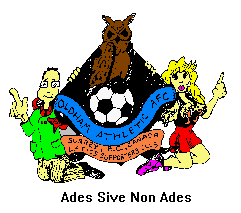 Still independent! Still serving worldwide Latics fans! The LSC was established in 1987 and the website began in 1996. The LSC website is the longest established 'unofficial' web site of Oldham Athletic AFC and is also the longest established message board (forum) of OAFC, official or not. Originally intended to keep Canadian fans abreast of all matters associated with the Latics, the LSC provides a news service and a platform for Athletic fans the world over to express their views on activities at Boundary Park. Learn more about Oldham as a town by visiting our Oldham Links or find out more about the City of Surrey, B.C. here.
Last updated on 7th. Dec - Next meeting on 27th. Jan at the Guildford Station
Visit the Official Website
Sign up to help PlayerShare. Click this link

LATEST NEWS

It is impossible to take anything positive from the FA Cup defeat at Lincoln. Stephen Robinson has to say something to the press after the game but my ears will not accept any more excuses. The management team had two weeks to prepare for this night and had watched Lincoln in action so should have known what to expect and how to prepare the team. They knew it would be a tough physical contest but his 'charges' looked like fish out of water, flapping and going nowhere. I have supported this team for a long time and one of my lowest points was to be beaten by a non-league team for the first time, way back in 1969. That team was South Shields. The match was a replay at Boundary Park and I was also present at the first fixture at Simonside Hall in the north-east. I was devastated, and so was Maurice Whittle who threw his shirt to the ground in disgust when he was substituted. The defeat at Lincoln is on a par but it's probably even more important as the club have suffered a huge financial loss, one which cannot be repaired.
I blame the modern game and modern coaching. Clubs today go out not to lose as a first priority and resort to playing 'crab football' which involves sideways movement, followed by backwards movement of the ball. Players are not encouraged to be adventurous and play with flair by taking people on. No, it's now a possession game – well it's not! It's a 'run at them and beat them' game. The number of times that clubs are in a scoring position, and they resort to playing the ball backwards is extremely frustrating – it even goes back to the keeper from these advantageous positions. There are too many experts – director of football, manager, coach, goalkeeping coach, sports psychologist etc. Need I go on? Get back to proper football where getting the ball down to the deadball line and cutting it back was the way. Oh for the days of five forwards and exciting football based on scoring goals. Of course it will never happen. We have too many foreign players and players who do not show allegiance to their team. They are there as workers; doing a job and getting paid for it until a better offer comes along. The game has taken a backward step and it's all down to too much money in the game – but only in the top flight. I fear for Oldham and I fear for all lower league teams. It's time the FL and FA got their act together for the long time good of the game. Saying that, I fully expect to be at Oxford on Saturday, cheering on my team with blind faith. I must be mad! - Dave Moore
---
Embarrassing! That's the only conclusion to be reached after being knocked out of the FA Cup by non-league Lincoln City. Lincoln raced into a 3-0 lead and the Latics pulled it back to 3-2 but it was too little, too late as the damage had been done. Stephen Robinson apologetically commented, "The first hour was embarrassing. You can only apologise to the fans who turned up tonight and those watching on television. We warned them that Lincoln are a big, physical side who launch balls into the box. Matt Rhead is a big handful. We worked on it all week to deal with it and physically, they didn't perform. There were eight or nine players who got beaten up, if we are being honest. Ultimately, I take the blame for that as I gave people opportunities here that weren't up to playing at this level. Changes will be made. There were players who hid from the ball. It was blatantly obvious they didn't want the ball when the going got tough, so they won't play for me again. We will deal with that and I have to make tough decisions. We shouldn't be in that position against a team in the Conference. We had chances early on to go one or two-nil up and didn't take them again. If you conceded goals like the ones we conceded and play people in on goal then you are going to lose football matches."
---
Web design by Web Services GB
Contact Us:
©1996-2016 LSC, Canada