CANADIAN LINKS
Search
Carlo Corazzin
Bobby Johnstone
Rick Holden
PlayerShare
SAFE
For Sale
Chaddy End
Quizlets
Danielle
About the LSC
Latic Fanatic
Seniority List
'Clean Songs'
Where are they?
Trivia
Caricatures
City Fun
Travelling Fans
Chairman's Stable
Transfers
Chat Room
Message Board
Mail List
Playing Squad
Results/Reports
Statistics
WORLD LINKS
Official Site
Keep The Faith
Links
Latest Scores
League 2 Table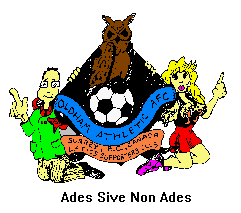 Still independent! Still serving worldwide Latics fans! The LSC was established in 1987 and the website began in 1996. The LSC website is the longest established 'unofficial' web site of Oldham Athletic AFC and is also the longest established message board (forum) of OAFC, official or not. Originally intended to keep Canadian fans abreast of all matters associated with the Latics, the LSC provides a news service and a platform for Athletic fans the world over to express their views on activities at Boundary Park. Learn more about Oldham as a town by visiting our Oldham Links or find out more about the City of Surrey, B.C. here.
Last updated on 5th. Dec - Next meeting on 25th. Jan at the Guildford Station
Visit the Official Website
Sign up to help PlayerShare. Click this link

LATEST NEWS

A trip to Premier League side Fulham in the third round of the FA Cup is the reward for beating Maidstone United on Saturday. The tie will be played at Craven Cottage in the weekend of 4th-7th January.
---
The Latics sailed through their second round FA Cup match at Maidstone United on Saturday with a comfortable 2-0 win, bringing back memories of when the Latics were 'fantastic on the plastic' as the Stones play their home games on artificial turf. Chris O'Grady was back on the scoresheet as he squeezed the security goal in near the end of the tie. It was the Latics' sixth consecutive match to remain unbeaten in all competitions. O'Grady commented, "Any chance I get to play I just want to contribute, I just want to do anything I can. If we had won today and I didn't score I wouldn't have been bothered, so I'm just happy to play and contribute where I can. It was very pleasing because it was a typical place where an upset could happen. We did a good job in the first half to get ahead and in the second half we dealt with the long balls thrown at us and finished the game off. It's the first artificial pitch I've played on in my career, so it was something to get used to very quickly and overall it didn't prove to be too bad. I wouldn't fancy it every week, but it was ok and we got the win which is what matters. Winning just breathes confidence so the more games we win makes us believe we can win the next one. We've been taking that into our league form recently and it's about seeing where we can get to and what we can achieve in the second half of the year."
---
Web design by Web Services GB
Contact Us:
©1996-2018 LSC, Canada