CANADIAN LINKS
Search
Carlo Corazzin
Bobby Johnstone
Rick Holden
PlayerShare
SAFE
For Sale
Chaddy End
Quizlets
Danielle
About the LSC
Latic Fanatic
Seniority List
'Clean Songs'
Where are they?
Trivia
Caricatures
City Fun
Travelling Fans
Chairman's Stable
Transfers
Chat Room
Message Board
Mail List
Playing Squad
Results/Reports
Statistics
WORLD LINKS
Official Site
Keep The Faith
Links
Latest Scores
League 2 Table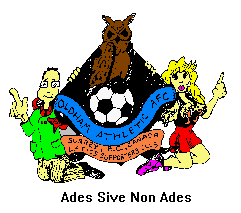 Still independent! Still serving worldwide Latics fans! The LSC was established in 1987 and the website began in 1996. The LSC website is the longest established 'unofficial' web site of Oldham Athletic AFC and is also the longest established message board (forum) of OAFC, official or not. Originally intended to keep Canadian fans abreast of all matters associated with the Latics, the LSC provides a news service and a platform for Athletic fans the world over to express their views on activities at Boundary Park. Learn more about Oldham as a town by visiting our Oldham Links or find out more about the City of Surrey, B.C. here.
Last updated on 11th. Oct - Next meeting on 26th. Oct at the Guildford Station
Visit the Official Website
Sign up to help PlayerShare. Click this link

LATEST NEWS

Frankie Bunn was full of praise for his squad after the 1-4 win at Bradford City on Tuesday. Bunn said, "It was all about application and we applied ourselves really well to everything: challenges; work rate; energy and goals. Since I've been here I've said it's about the squad and not the 11 and it was all about good application and everyone bought into that as they should. We showed really good energy levels, ally that to a little bit of talent and you end up with that result. It was a good team performance and that is what we are about. We're a family group, we're very positive, we are very together as a group and we'll keep on bouncing back."
"I thought [Chris O'Grady] was outstanding. He has a lot of critics but people within the team know what he does, what he offers and what he brings to the table. His work ethic is incredible and he's got a great appetite for the game, he's a good pro and he looks after people. [Jordan Lyden] looks a good player. He looked confident, comfortable and he wants to play. He was hungry to play and he's got a great smile on his face after that and hopefully this could kick start his career. He's played in the Premier League at a very early age and he's suffered horrific injuries, we've given him a lifeline and lets hope he responds to it."
---
Wigan Athletic are being taken over with a £22m buy out and former Latics boss Joe Royle and his son Darren will be joining the board. Current Chairman David Sharpe and ex-Manchester City chief executive Garry Cook will be will leaving the club. Big Joe is now 69 and also managed Manchester City, Ipswich and Everton. The move will end 23 years of ownership by former chairman Dave Whelan, who is David Sharpe's grandfather. In that time Whelan took Wigan up through the League from the fourth level to a Premier League outfit who, in 2013, beat Manchester City in the FA Cup final just three days before being relegated.
---
Ex-Latics' player Rick Holden is selling his match worn shirts. Rick had an illustrious playing career with Burnley, Halifax Town, Watford, Oldham Athletic, Manchester City and Blackpool and competed at the highest level of the Football League, including the old First Division and the Premier League. He is now planning for his retirement and is therefore selling his whole collection of match worn shirts. All shirts come with a certificate of authenticity by Rick Holden and can also be signed if the buyer so wishes. Check it out or to put in a bid visit this link or the photo above.
---
Web design by Web Services GB
Contact Us:
©1996-2018 LSC, Canada