CANADIAN LINKS
Search
Carlo Corazzin
Bobby Johnstone
Rick Holden
PlayerShare
SAFE
For Sale
Chaddy End
Quizlets
Danielle
About the LSC
Latic Fanatic
Seniority List
'Clean Songs'
Where are they?
Trivia
Caricatures
City Fun
Travelling Fans
Chairman's Stable
Transfers
Chat Room
Message Board
Mail List
Playing Squad
Results/Reports
Statistics
WORLD LINKS
Official Site
Keep The Faith
Links
Latest Scores
League 1 Table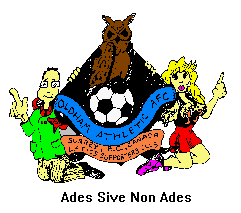 Still independent! Still serving worldwide Latics fans! The LSC was established in 1987 and the website began in 1996. The LSC website is the longest established 'unofficial' web site of Oldham Athletic AFC and is also the longest established message board (forum) of OAFC, official or not. Originally intended to keep Canadian fans abreast of all matters associated with the Latics, the LSC provides a news service and a platform for Athletic fans the world over to express their views on activities at Boundary Park. Learn more about Oldham as a town by visiting our Oldham Links or find out more about the City of Surrey, B.C. here.
Last updated on 18th. Apr - Next meeting on 28th. Sep at the Guildford Station
Visit the Official Website
Sign up to help PlayerShare. Click this link

LATEST NEWS

Rochdale AFC dropped another massive clanger in allowing pay-on-the-gate at last night's derby clash with the Latics. It most likely worked out well for them financially but it was a disgrace that people's safety was not considered a priority. There were obviously too many fans in the Oldham section as half the sideline was filled 5-6 deep with fans standing to watch the match because the seat they had paid for was not available due to over-selling. These people were standing in the non-standing shaded section of the ground, obviously a safety area!
People on the first few rows of seating were forced to stand as their view of the match would be impeded by the standing fans. This had a knock-on effect as people behind them also had to stand to view the game. One boy in a wheel-chair must have had the whole of his game ruined because of the incident. Police and stewards were unable to move the fans as there was nowhere for them to sit so they obviously had to allow them to remain standing in the non-standing area as a riot would have followed had they decided to eject them from the ground. I feel that there should be an investigation as to how this was allowed to happen as there must be some indication as to exactly how many people are entering a certain section of the ground. Fair play to the Oldham fans and to the Rochdale stewards who remained cheerful throughout the game; Rochdale should be held accountable for this action and should consider themselves extremely lucky that nobody was injured because of their incompetence.
---
The Latics have issued a statement over the suspension of long-time back-room stalwart Tony Philliskirk. The statement is short and to the point: "Academy Manager Tony Philliskirk has been suspended with immediate effect, pending the outcome of a club investigation. The club will be making no further comment on the matter."
---
Scottish team Selkirk FC are hoping to raise money to site a statue of ex-Latics' legend Bobby Johnston in his old home town. The sculptor's website can be found at www.alanherriot.co.uk and he is presently working on a maquette to help with the fund raising effort. Anyone interested in helping with the fund raising effort to honour Bobby should contact Ross Anderson at rossanderson14@hotmail.com . As Bobby was a member of Hibernian's Famous Five and there is also a plan to try to shame the Hibs club into doing something to help in a memorial dedicated to them. Ex-Latics' director Bernard Halford will be visiting the club in July and he has already seen the maquette last season when he visited Selkirk.
---
Ex-Latics' player Rick Holden is selling his match worn shirts. Rick had an illustrious playing career with Burnley, Halifax Town, Watford, Oldham Athletic, Manchester City and Blackpool and competed at the highest level of the Football League, including the old First Division and the Premier League. He is now planning for his retirement to Chile and is therefore selling his whole collection of match worn shirts. All shirts come with a certificate of authenticity by Rick Holden and can also be signed if the buyer so wishes. Check it out or to put in a bid visit this link or the photo above.
---
Web design by Web Services GB
Contact Us:
©1996-2018 LSC, Canada