CANADIAN LINKS
Search
Carlo Corazzin
Bobby Johnstone
Rick Holden
PlayerShare
SAFE
For Sale
Chaddy End
Quizlets
Danielle
About the LSC
Latic Fanatic
Seniority List
'Clean Songs'
Where are they?
Trivia
Caricatures
City Fun
Travelling Fans
Chairman's Stable
Transfers
Chat Room
Message Board
Mail List
Playing Squad
Results/Reports
Statistics
WORLD LINKS
Official Site
Keep The Faith
Links
Latest Scores
League 1 Table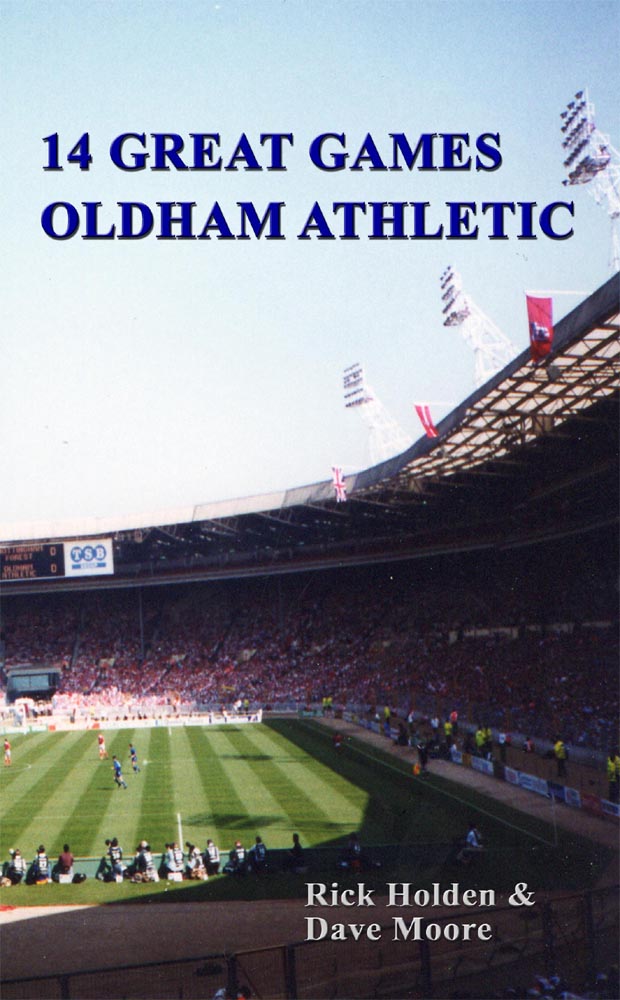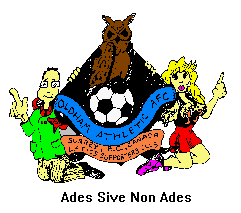 Still independent! Still serving worldwide Latics fans! The LSC was established in 1987 and the website began in 1996. The LSC website is the longest established 'unofficial' web site of Oldham Athletic AFC and is also the longest established message board (forum) of OAFC, official or not. Originally intended to keep Canadian fans abreast of all matters associated with the Latics, the LSC provides a news service and a platform for Athletic fans the world over to express their views on activities at Boundary Park. Learn more about Oldham as a town by visiting our Oldham Links or find out more about the City of Surrey, B.C. here.
Last updated on 22nd. Jan - Next meeting on 27th. Jan at the Guildford Station
Visit the Official Website
Sign up to help PlayerShare. Click this link

LATEST NEWS

The 3-0 defeat at Peterborough United was another disappointment for manager Richie Wellens. His after match comments were, ďI donít really know where to start. I thought we were outstanding in the first half, passed the ball well and got into some good areas. We had great opportunities but again, we have a lack of movement in the box. We need a striker desperately, a good striker at this level who can score goals and can pull off shoulders. Itís so frustrating because how is that game 3-0? They are in and around the play offs and we are in and around the relegation places, and you look at the sides before the sending off and we are the better team. Sometimes in and around the box we over play. If we had a selfish striker then they would shoot.Ē
ďLook at Marriott, he didnít get involved in the build up play, he just wanted to get in the box and shoot but we donít have a player like that. Davies has chipped in with a few goals recently but heís a different kind of player. It was a second yellow and I have no complaints [the sending off of defender George Edmundson]. Kean Bryan is there to sweep up and itís only on the half way line and there was still a long time to go when he was sent off so it was just a moment of inexperience. I think Anthony Gerrard has pulled his thigh so we will have to manage it and see how he is. All of a sudden we donít have enough bodies. We are down to two centre backs with Brian Wilson and Kean Bryan and it is worrying.Ē
---
The Laticsí CEO, Mark Moisley, is frustrated with all the delays in the club takeover. The deal still needs the Football League to rubber-stamp it and the green light appears to be at the end of a very long tunnel. Former football agent Abdallah Lemsagam is waiting in the wings to take over but is also feeling frustrated with all the delays. The Football League rules state that he has to resign as an agent before he can apply to take control of a football club but the Latics have stated that he has already followed this route. Moisley said, ďWe believe we are extremely close to this happening. Abdallah Lemsagam is in the country at the moment and has been in the club the last few days, Simon Corney is also crossing the country so all the parties are here and speaking with the league and trying to get this pushed through because it really needs to be done for everybodyís sake now.Ē
---
The Latics have re-signed defender Kean Bryan on loan until the end of the season. This is another positive move which shows faith in the progress and direction of the club. Bryan is a Manchester City youngster who impressed on his previous loan deal earlier in the season when he made 25 appearances and scored two goals.
---
Midfielder Jack Byrne has completed a permanent move from Wigan Athletic. After a very successful loan spell Byrne has signed a two-and-a-half year deal for an undisclosed fee. Byrne said, ďIím delighted to be back. I pushed for it as well and Iím grateful to the club for the opportunity to come back so hopefully we can have a good second half to the season. I had other options but I felt as if I owed Richie some loyalty as well because him and John Sheridan took me in the summer. I owe the club a bit of loyalty and hopefully some good performances in the second half of the season can pay that back. I learned a lot about English football and Iím still learning. Iím only 21 years of age and Iíve signed a two-and-a-half year deal so hopefully I can settle here and keep my head down, playing well and hopefully the club goes the way it wants to go. Itís an exciting time with the takeover and Iím glad to be a part of it. I missed waking up on Saturday mornings without a game and it could have dragged on a couple of more weeks but Iím happy itís sorted now. Iím looking forward to getting back out there and playing with the boys.Ē
---
Web design by Web Services GB
Contact Us:
©1996-2018 LSC, Canada