CANADIAN LINKS
Search
Carlo Corazzin
Bobby Johnstone
Rick Holden
PlayerShare
SAFE
For Sale
Chaddy End
Quizlets
Danielle
About the LSC
Latic Fanatic
Seniority List
'Clean Songs'
Where are they?
Trivia
Caricatures
City Fun
Travelling Fans
Chairman's Stable
Transfers
Chat Room
Message Board
Mail List
Playing Squad
Results/Reports
Statistics
WORLD LINKS
Official Site
Keep The Faith
Links
Latest Scores
League 1 Table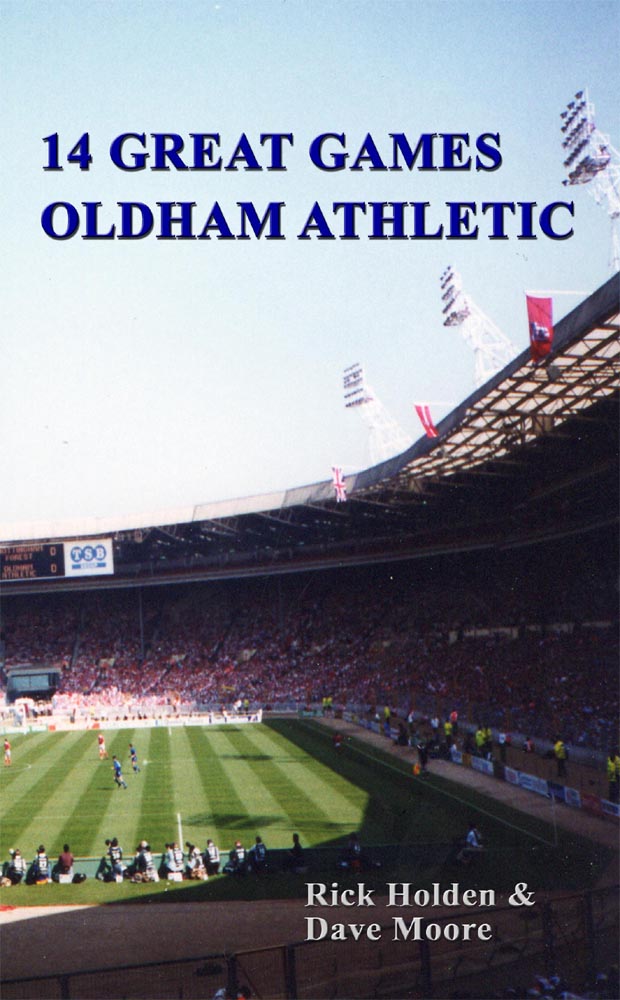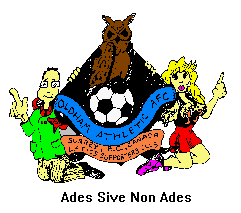 Still independent! Still serving worldwide Latics fans! The LSC was established in 1987 and the website began in 1996. The LSC website is the longest established 'unofficial' web site of Oldham Athletic AFC and is also the longest established message board (forum) of OAFC, official or not. Originally intended to keep Canadian fans abreast of all matters associated with the Latics, the LSC provides a news service and a platform for Athletic fans the world over to express their views on activities at Boundary Park. Learn more about Oldham as a town by visiting our Oldham Links or find out more about the City of Surrey, B.C. here.
Last updated on 24th. June - Next meeting on 29th. Sep at the Guildford Station
Visit the Official Website
Sign up to help PlayerShare. Click this link

LATEST NEWS

Craig Davies has re-joined the Latics. The 31-year-old striker has signed a two-year deal to hook up with John Sheridan again, instead of staying at Scunthorpe United. Davies said, "I have a decent relationship with the manager and he's a good guy. There wasn't too much to think about, to be honest. I did well under him last time. I know what he's about and he knows what I'm about, so hopefully he can bring the best out of me again. I can still hear the manager in my head from six years ago! But I don't mind when managers are like that, as long as they get the best out of me."
"It was a strong possibility, to be fair but I made my decision to come back here. I decided straight after coming back from holiday, on Wednesday. There were one or two bits of interest before I went away, but Scunthorpe was the one I was looking at. I wish everyone the best there, as it's a good club. I want to crack on here now. I want a good pre-season and to get some games under my belt in the summer to bring the form back that has made me do well at certain times in my career. I am 31, but I am looking after myself better than I was at 21 or 25. I am learning a lot more about myself as I get older, so I don't see why I can't get that form back. There have been a lot of ups and downs, some good times and some low times. But it is a learning curve. I am just looking forward to the season ahead."
---
Ex-Blackburn striker Mason Fawns (18) has signed a one-year deal with Athletic. Tony Philliskirk commented, "He is probably in the last-chance saloon here. We have given him an opportunity and so far, he has responded to that. He is a bit of a game-changing player who can make things happen. If we can get him to match up to that ability in terms of conditions and work-rate then so much the better." Manager John Sheridan added, "He is confident in himself and has a bit of an edge. I haven't seen too much of him, but the feedback I have had is that he has done well. He deserves an opportunity of getting a professional contract. It is a big step up to first-team football. But we believe he has the capabilities of making the step up."
---
Gordon Lawton, programme editor, club commentator and media manager and secretary has died at the age of 63. Big Gord had been at Oldham Athletic since 1986 and former manager Joe Royle and former CEO Alan Hardy have led the heartfelt tributes. Royle said, "It's terrible news - a real shame. Gordon was part of the Latics legend at the time. He was a great character and we had some fun with the lads on away trips. Gordon had a tremendous sense of humour, with a deadpan face. He was a wind-up merchant. He was once said that he was a young goalkeeper for Rochdale, but no-one could see the net. He played the part as well. My heart goes out to his wife Lorraine."Hardy recalled, "It was in 1986 when I took on Gordon to help launch the lottery. He did some fantastic work on that. He was always very willing. A unique character, he was a lovely person with a heart of gold. Having worked with someone for 26 years, it makes for wonderful memories. I remember in the shop one Christmas. It was a busy time, there were late nights, and everyone was serving behind the counter. We decided to have a competition between ourselves to see who could sell the most mugs. Fans were coming in to buy shirts and scarves and we'd say to them 'what about a mug to go with it?' It was good fun and times such as those will never leave me. We kept in touch after I left in 2012. When he got the job as football secretary, he said can I call you for advice and I replied any time. I popped in during January when players were signing contracts in the transfer window, just to help him in some way. Gordon will be sadly missed."
---
Web design by Web Services GB
Contact Us:
©1996-2017 LSC, Canada