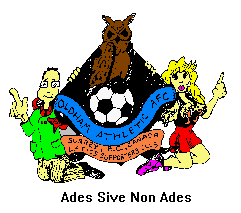 The Seniority List
Premier League to Privvy Division
Honourary and Associate Members
The LSC was officially disbanded and this is the final Seniority List which was updated after the last meeting on 24th. June 2011. 37 members were present at the final meeting. Since that date the club have reformed in a smaller way and meet on the last Friday of the month. Upcoming meetings are always listed on the LSC website.
---
Honourary & Associate Members
D. Jackson (H)
G. Dignan (H)
W. McQuillan (H)
N. Mackenzie (H)
Sweetie (H)
L. Fulton (H)
P. Curley (H)
T. Curley (H)
B. Noble (Oldham){A}
S. McGrother (USA) {A}
D. Long (Toledo){A}
M. Johansson (Sweden) {A}
---
PREMIER LEAGUE
D. Moore
R. Williams (Fraser)
K. Frost
B. Deren (QE)
F. Crockett
L. Dixon (Kwantlen)
T. Wright
R. Chapman (Clayton)
R. Bridges (Clayton)
W. Dixon
PJ Lavoie
T. Carlson (Kwantlen)
J. Barnet
C. McGill
B. Knight
B. Jupp
P. Egan (Kwantlen)
M. Baker
A. Hollins
J. Liggett (Key)
---
CHAMPIONSHIP
J. Westlund (Kwantlen)
P. Bonell (LA Matheson)
G. Van Vugt (Fraser)
G. Fiddich
A. Vick
D. Carlson
K. O'Malley
T. Schaffert
A. Aikenhead
J. Eden
J. Deo
R. Post
K. McLean
J. Eckhert
H. Buhl
J. Phillips
M. Gilray
R. Jupp
T. Vick
B. McAuley
---
LEAGUE ONE
T. Zanatta
T. Trylinski (Clayton)
H. Kailey (Kwantlen)
S. Hewitson
D. Boisjoli
C. Dixon
P. Elliott (Clayton)
T. Hastie
S. Hastie
C. Mullen
D. Mullen
S. Millross
O. Woodland
D. Moore
A. Henderson
---
LEAGUE TWO
---
OB CONFERENCE
---
PRIVVY DIVISION
---