Carlo Corazzin 'Signs for the LSC, Canada'
The LSC, Canada signed up sixteen of their members for the Latics Starline Lottery for the 2002-03 season. The lottery promoter, Tony Pascall, was gracious enough to arrange a photo shoot with Carlo Corazzin, the Latics Canadian International and a signed shirt was sent to Canada along with a collection of Latics programmes and signed photographs.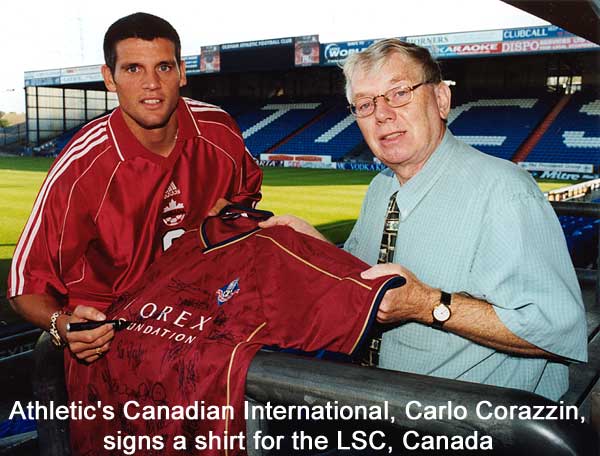 There was a total of 29 supporters at the meeting on the night the shirt arrived and below are photographs of some of the LSC members celebrating.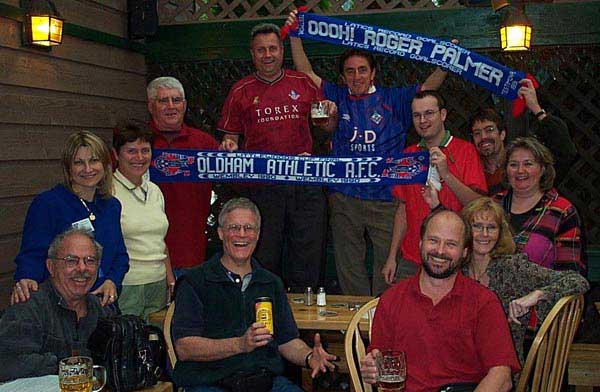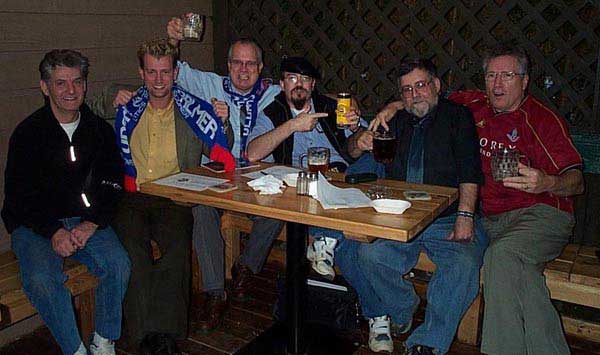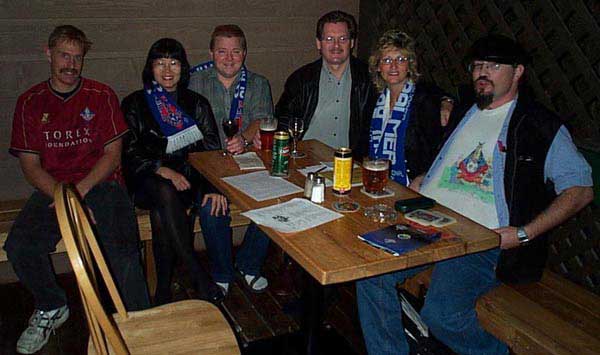 ---
Exclusive potted history by Carlo Corazzin for the LSC:
Started at age 5 playing for Cape Horn Dons
At age 8 the Dons became Cape Horn Wave
At 10 years of age Metro Ford was formed and I played for Metro Ford for 6 years
At my time with Metro Ford I also played for B.C. under 15 and the Canadian u16!
At 16 I left for Italy where I stayed for 4½ years playing for two teams, Giorgione and Pieuigina, both in C2
I then went back to Canada to play for the Olympic u23 team, trying to qualify for Barcelona. I was now 20 years old!
After qualifying ended I went to play for Winnepeg Fury for 1 summer, where we won the Canadian Soccer League Championship
I then left for England and had a trial at Stoke City
I later signed for Cambridge United in Division Two and stayed there for 2½ seasons
Moved to Plymouth Argyle in Division Two and stayed there for 2 years
Moved to Northampton Town in Division Two and stayed there for two seasons
Moved to Oldham Athletic in Division Two have been here for 2½ seasons so far
Carlo was released at the end of the 2002-03 season and signed for Vancouver Whitecaps on 1st. July 2003