CANADIAN LINKS
Search
Carlo Corazzin
Bobby Johnstone
Rick Holden
PlayerShare
SAFE
For Sale
Chaddy End
Quizlets
Danielle
About the LSC
Latic Fanatic
Seniority List
'Clean Songs'
Where are they?
Trivia
Caricatures
City Fun
Travelling Fans
Chairman's Stable
Transfers
Chat Room
Message Board
Mail List
Playing Squad
Results/Reports
Statistics
WORLD LINKS
Official Site
Keep The Faith
Links
Latest Scores
League 1 Table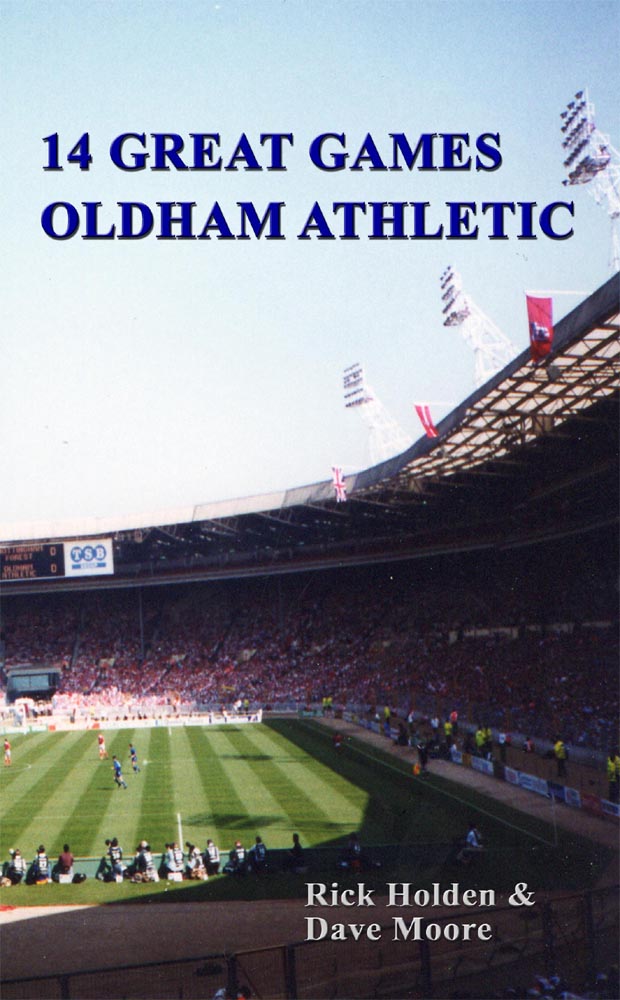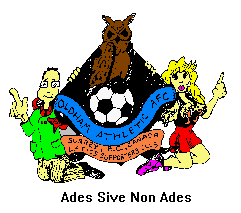 Still independent! Still serving worldwide Latics fans! The LSC was established in 1987 and the website began in 1996. The LSC website is the longest established 'unofficial' web site of Oldham Athletic AFC and is also the longest established message board (forum) of OAFC, official or not. Originally intended to keep Canadian fans abreast of all matters associated with the Latics, the LSC provides a news service and a platform for Athletic fans the world over to express their views on activities at Boundary Park. Learn more about Oldham as a town by visiting our Oldham Links or find out more about the City of Surrey, B.C. here.
Last updated on 20th. Nov - Next meeting on 24th. Nov at the Guildford Station
Visit the Official Website
Sign up to help PlayerShare. Click this link

LATEST NEWS

Laticsí striker Eoin Doyle scored twice in the demolition derby over Rochdale but was quick to praise his manager. Doyle said, ďIt was a great win and great to get three points in the derby. It was enjoyable to get over the line in the end. The gaffer has put great confidence in me and the forward players. He lets us do our thing. If you miss a chance, he just says go again and thatís what you want. We are scoring a lot of goals recently so itís great. Davies is great for me and so is Aaron Holloway. Everyone is chipping in and itís great for the attacking players. It was probably the best goal Iíve scored. Johny went long to Aaron, he flicked it on and I saw the goalkeeper off his line and I had a go and luckily it went in. Itís not for me to make a decision on [my future]. Iíve still got 18 months left at Preston so I have to do what Iím told so we will have to see what happens. In the meantime, there is a lot of football still to be played and we need to climb up the table.Ē
---
Manager Richie Wellens was delighted with the squad's performance in the 3-1 win over neighbours Rochdale. Cameron Dummigan and two goals from Eoin Doyle were enough to send the Dale back down the road with their tails firmly between their legs. Wellens commented, ďI thought it was fully deserved. We were the team making the chances and we played really well on the front foot. There was a good tempo to the game and Rochdale obviously contributed to that but I donít think, bar Hendersonís chance, we gave any chances away today, obviously they scored the goal through our mistake. We started really well, I thought Cameron Dummigan was outstanding again. You get to 80 minutes and youíve not took your chances and you always have that doubt in the back of your mind that they might go and sneak one but if we keep making chance after chance and one lands to Doyle, you hope it goes in.Ē

ďItís frustrating when you get so many chances, and especially chances that youíre expecting the net to ripple and it doesnít, you do get a little bit anxious. We have to say that the lads and the way the team is set up, we set the team up for Eoin Doyle to score goals. We donít play one up, we donít ask our centre forwards to drop in. Heís enjoying his football, heís playing with a smile on his face and, a character like Doyle, if heís scoring goals heís happy. Heís a finisher, heís always on the move and heís a great example to any young kids watching on how to play as a centre forward if youíre not a physical player. His second goal is an outstanding finish, he knows the way the ball is coming to him, I donít even think he looked, he knows the keeper is off his line. Some players will see it, some players will think they can do it but to pull it off in the way he did, itís an outstanding finish. I thought the subs had a real good impact, Aaron Amadi-Holloway came on and was outstanding, physical, quick, aggressive and he could have scored at the end. I thought Queensy Menig was an outlet, good pace, worked hard and I thought when we go 3-1 up and Gerrard is injured then Peter Clarke won every single ball in the box in the last seven or eight minutes. The subs had a real impact and it was a real good squad performance today. We knew they had threats and good players, the form that weíre in weíre just trying to concentrate on ourselves and pick up wins to try and get us away from the relegation zone.Ē
---
Ollie Banks has gone on loan with Tranmere Rovers for a period of one-month. He scored three goals last season when he made 43 appeararances. Banks has found it difficult to get established in the first team this season and he made his debut for Tranmere Rovers in the 1-0 loss at Gateshead on Saturday.
---
Gordon Lawton, who sadly passed away in June aged 63, was posthumously awarded the Unsung Hero Award at the recent North West Football Awards evening. Big Gordie was a familiar face at Boundary Park and held the roles of programme editor, club commentator, media manager and football secretary. He was at the club for 31 years and was described as a club legend. He went out of his way to help many people. Rest in peace Gordie.
---
Web design by Web Services GB
Contact Us:
©1996-2017 LSC, Canada